The Guild can help with most things from seeking possession, section 21 notices, section 8 notices, tenancy agreements etc. However there are occasions when you may need a solicitor for example house purchase, freeholder issues etc.
Khalid Jamal from Thankey Mahet Legal offers a 10 minute free consultation for subscribers to the Guild of Residential Landlords. When calling simply provide your subscriber number available here.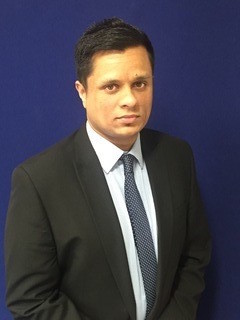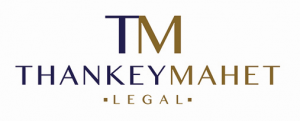 Khalid is an ambitious, hardworking and highly skilled commercial property solicitor with extensive experience within the legal field. He has worked in both smaller practices and large corporate commercial firms throughout his career.  Khalid possesses a vast wealth of knowledge and has a proven record of providing excellent, practical and sound advice to clients and delivering positive outcomes for them.
Khalid is a Commercial Property & Real Estate Solicitor, with a range of experience in different areas of the law. Khalid has developed his skills to become a successful and well-rounded lawyer that can assist clients when faced with contentious and non-contentious transactions.
Khalid's client base consists of SME's and OMB's countrywide, Khalid also deals regularly with transactions involving PLC landlords nationwide. He also advises both high net individuals and local clients.
Khalid's Experience includes:
Commercial Property, Disposals and Acquisitions, Tenancy Agreements

Full Commercial Leases and Lease Renewals

Property Litigation Disputes, Applications at Court, Part 8 Claims

Re-Financing, Debentures, Charges, Second Charges  

Islamic Finance, Murabaha Agreements, Residential Islamic Mortgages

All forms of Residential Transactions

Asset Sale Agreements and Business Sale Transactions
Khalid is a member of and is affiliated to a number of organisations including The Law Society.  Khalid is also the Solicitor for the Guild of Residential Landlords, the Secretary of Belgrave Muslim Welfare Association and a Member of MBCOL.
Khalid is a keen believer of supporting Local Organisations and Charities.
CONTACT DETAILS
Khalid Jamal LL.B (Hons)
Solicitor
Thankey Mahet Legal
87 London Road, Leicester, LE2 0PF
Tel: 0116 2470022
Fax:0116 2470023
Email: k.jamal@thankeymahet.co.uk
www.thankeymahet.co.uk
LinkedIn: https://uk.linkedin.com/in/khalid-kal-jamal-9a3b578