We have just announced the amazing deal with upad for advertising rental property on the internet. I thought it was also worth a quick note on the importance of photographs.
Just as a little tip for anyone trying the website advertising … photographs, photographs, photographs! We had a great little two bedroomed terraced house to let recently. However, we were totally refurbishing so new walls, kitchen, bathroom, flooring heating etc. About a week or two before completion, I placed it on right move etc. via upad and barely had a single call about it. Because the builders were still completing the property I had no photographs. As soon as it was completed I took some photographs and instantly amended the advert. The phone went mad from that point on and it was let within a day or two. I was truly amazed at the difference photographs made when advertising on-line. Of course this is totally different to what I'm used to because before we just put a simple 3 x 1 text box in the local paper.
Another thing to add with photographs. I have also noticed a correlation between quality photos and ones simply taken on my phone. I therefore urge you to invest in a moderately decent camera if you have plenty of properties to warrant the expense. You really need a fairly wide angle lens (I'm currently using an 18 – 55mm lens on a basic DSLR camera) but this makes such a difference to the amount of calls you receive because the rooms look their true size whereas on a camera phone they look small because you can't get the wide enough angle.
Taken with Iphone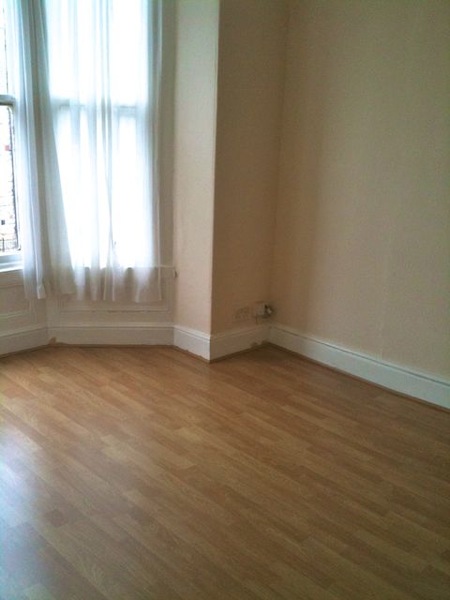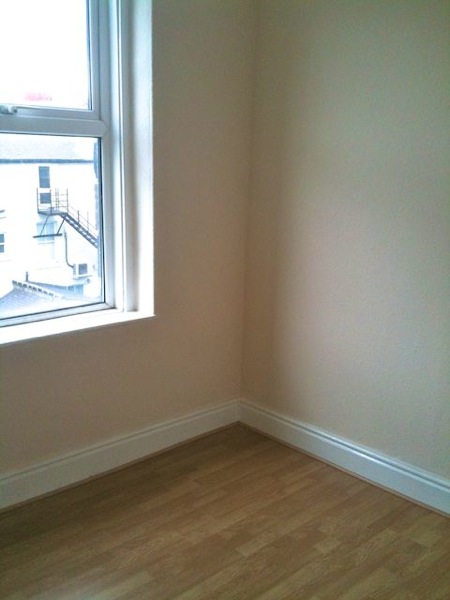 Same rooms taken with basic DSLR camera using 18 – 55mm lens