Deposit Protection Service (DPS) Discounted Rates for Insured Deposit Scheme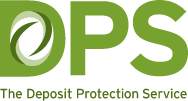 Landlord members of the Guild of Residential Landlords and accredited landlords with Private Rented Sector Accreditation Scheme are able to obtain a discounted rate for the Deposit Protection Service insured tenancy deposit scheme.
The DPS also provide the free of charge custodial option (where the scheme holds the deposit). For landlords with a few deposits, the free version is still as good an option as any.
Guild members and accredited landlords can obtain preferential insured tenancy deposit scheme rates by entering a code we provide (see below if active subscriber).
Download a suitable tenancy agreement for use with the DPS which contains the prescribed information via our Tenancy Builder.