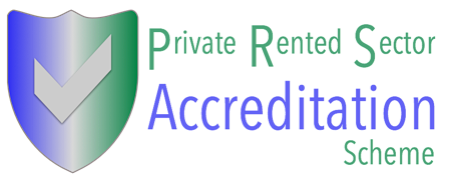 Guild Subscribers and Accreditation
Not yet accredited?
If you're not accredited yet but wish to join our accreditation, you can complete the online course for a discounted rate. Once you've joined up and even if the course hasn't been completed you will be entitled to a discounted renewal rate to the Guild. Whilst accredited, a discounted renewal rate to the Guild will apply.
Already accredited? (Passport)
If you're already accredited with some other scheme such as London Landlord Accreditation Scheme or other approved scheme, you can passport into our scheme for free. After the simple application form is completed, when you come to renew or join, a new accredited discount option will appear.
Please note: Landlord Accreditation Wales has ceased to exist, so it is no longer possible to passport from that scheme. Rent Smart Wales is not an accreditation scheme, so that's not possible to passport from.
Renew accreditation
To renew your accreditation with us, you must complete a short continuous professional development quiz. After successful completion, you will be forwarded to make payment of the renewal fee.
Discounts to the Guild
Accredited landlords who have completed our online course or passported are entitled to a discount from the annual subscription. At the time of writing, the normal £90 per annum becomes £82 for accredited landlords but is subject to change without notice.
When you are accredited with us, the discount will automatically be displayed when you join or manually renew.
If you're already on an auto-renewing subscription, that will need cancelling first and then renew on the website at the newly displayed discounted rate. This will change the auto-renew to the new rate each year.
Useful links
Learn more about accreditation