Welcome to our new look website!
Hopefully you'll agree it's a fresh new modern look but we've also tried to keep the navigation similar to before. Hopefully you wont get lost finding stuff within the new look!
There are a couple of changes worthy of mentioning though.
Login and subscriber links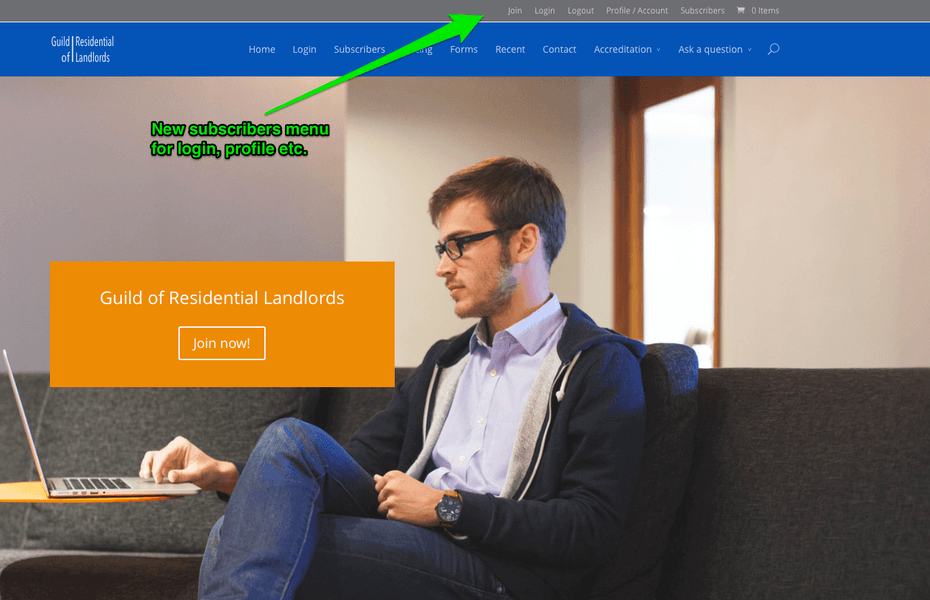 There's a brand new menu which has dedicated links just for subscribers such as login / out, subscribers page and profile pages. This will follow you all round the site so you can access these areas quickly.
New forms page
All our forms and templates for landlords and agents have been moved across directly into our main site (previously they were stored on another website using a separate database). The new design for the forms is much more like a modern online store so hopefully finding forms should be even easier and intuitive.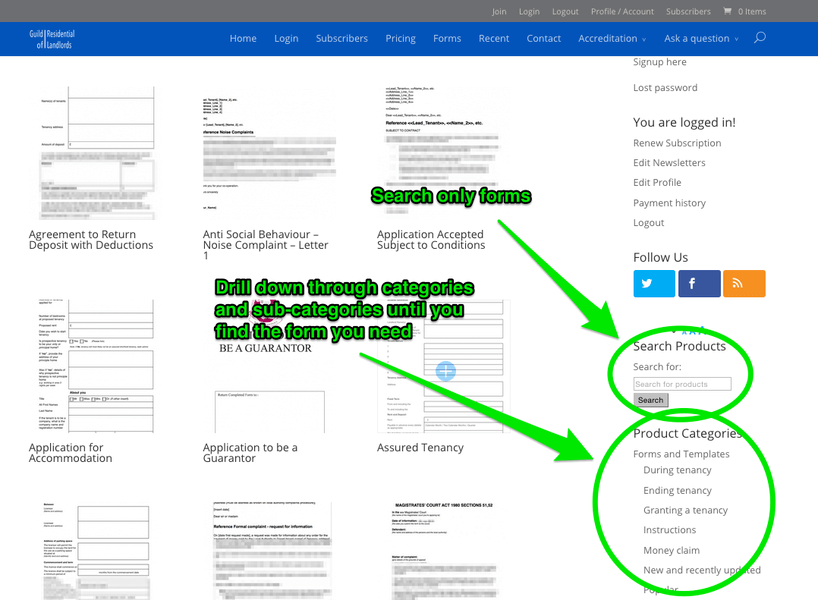 Categories have been moved to the side and you can drill down through the categories until you find the form you need. You can also search forms independently from the main website search helping to narrow down the results. More search methods are coming soon.
Typography
Hopefully you will find the new website cleaner and easier to read with the latest fonts being used. Lots of whitespace has been given to the front page to make it feel airy and open. Let us know what you think!
Links
Please have in mind we have almost 2000 pages to the website and so there might be the odd broken link – in particular in relation to forms because they had to be manually brought across and edited. Human error is likely to play a part. If you find any broken links, please let us know by the contact page and we will correct them as quickly as possible.
Enjoy!