Updating card information is simple.
First, go to your account dashboard.
On the right hand side there is "useful links". Click on "Update Credit Card Info" and follow the instructions. This will change your card details for the auto-renewing payments.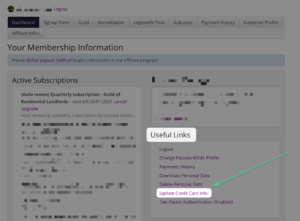 In order to change from one payment system to another (e.g. PayPal to Card or other way round) is only possible by cancelling the subscription and subscribing again using the new payment system. Ideally this should be done on the day of expiry. If you experience any difficulties, please don't hesitate to get in touch.