A landlord may obtain possession on the grounds of rent arrears and the court order may stipulate the amount to be paid by the tenant along with costs. Alternatively, a landlord may have sued a tenant for monies owing such as damages to a property or rent arrears. The court order may be presented to one of the tenancy deposit schemes as evidence for the repayment of the deposit but the landlord may find the scheme rejecting the order on the grounds that it doesn't contain sufficient information such as the name of the deposit scheme and which parties the deposit should be paid to.
But is this right? Surely if a landlord has obtained a court order in whatever way, the scheme must have to pay up?
Well, as always, the position is not that simple and certainly doesn't necessarily follow common sense. Although it must be said the schemes also get wrong when they should accept a court order and when the wording is not important and should be ignored by them.
One particular confusion that the schemes seem to have got into their heads is that if court proceedings have been commenced in whatever form, that means the tenancy deposit schemes cannot get involved any further with the deposit whatsoever and the order must contain very specific information. I quote from a letter one scheme sent to one of our subscribers:
"… Please be advised that if an issue was dealt with in court, this issue cannot also be dealt with by [the scheme] …"
With respect, this is not necessarily correct in all situations and not what the Housing Act 2004 provides. It all depends on very specific circumstances which we will try to unravel in this article.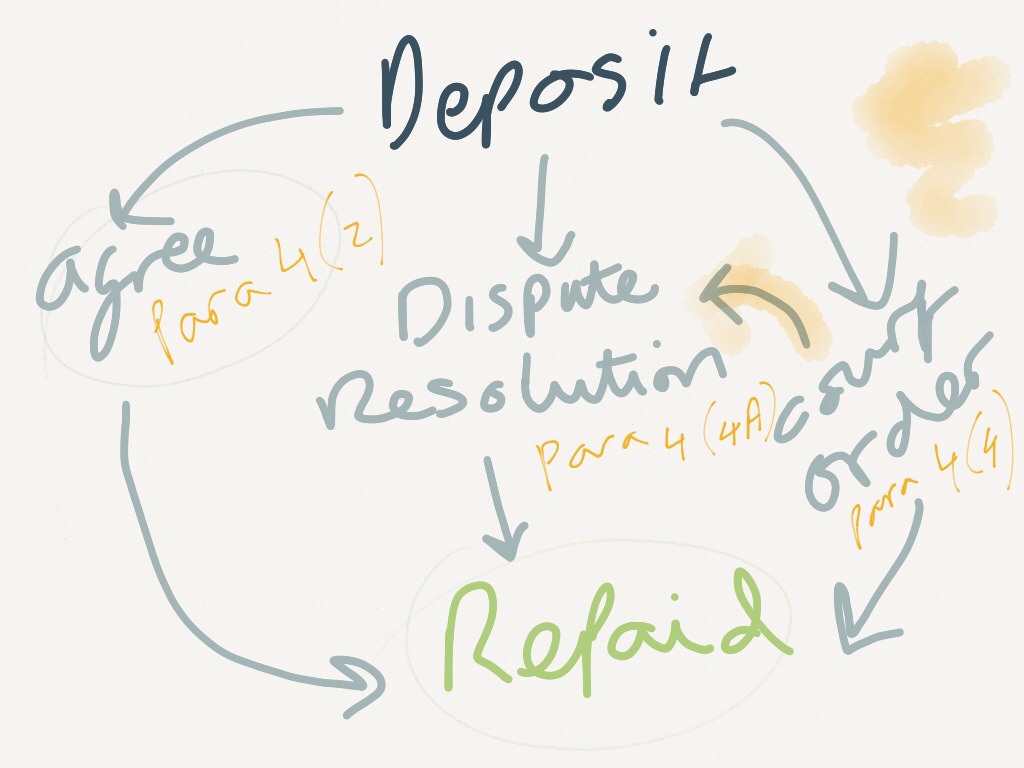 ... Please
login
or
signup
to continue reading this content