The focus of buy to let hot spots is continuing to move away from London, says new research.
The capital has fallen from grace as yields decline and has no mention in the UK top 10 of best places for buy to let.
Instead, the favoured places for the best buy to let returns are all in the Midlands, North west or North East except for Cardiff, South Wales.
Meanwhile, locations in London and the South East take six of the places offering the worst returns.
Oliver Ramsden, founder and director of property consultancy Aspen Woolf, said:
"The UK property market stayed strong in 2016 despite a turbulent year, with confidence remaining in the buy-to-let sector in particular.

"Rental growth increased but at a slower rate than 2015; this was to be expected however, notably due to the unexpected Brexit result stalling market movement for a short period.

"House prices should start to increase above the 3% mark again in 2017, especially in buy-to-let hotspots we have identified."
Top 10 Buy to Let Hot Spots 2016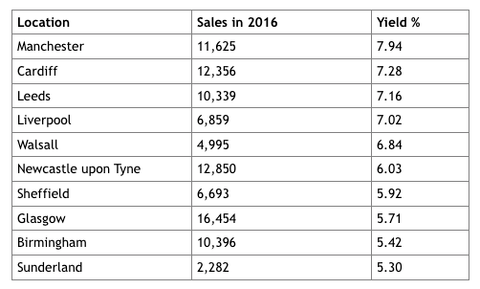 Source: Aspen Woolf
Bottom 10 Buy To Let Not Spots 2016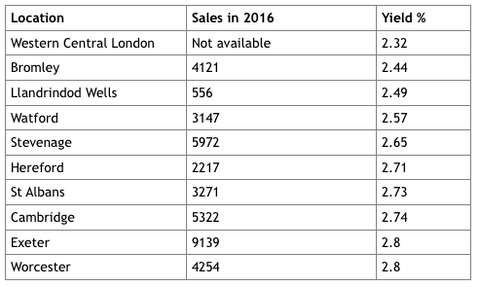 Source: Aspen Woolf