The Department of Communities and Local Government has announced that the mandatory redress scheme which all letting and managing agents must become a member of will commence from 1 October 2014. By this date, all agents in England must belong to an approved redress scheme.
Currently there are three redress schemes which have been approved by Government namely:
Sean Hooker, Head of Redress at the Property Redress Scheme said:
We are delighted to be launching the Property Redress Scheme this summer. We are the new consumer redress (ombudsman) scheme for the property industry, authorised by both the Department of Communities and Local Government and the National Trading Standards Estate Agency Team.

All property Agents will by law have to join an authorised redress scheme by 1st October 2014. Alongside Property, Management, Lettings and Estate Agents, we are also open for other professionals working in the property industry including cleaners, gardeners and inventory clerks. These property professionals can join the Property Redress Scheme to provide peace of mind to their consumers that they treat customer service as paramount and provide an alternative method of complaint resolution.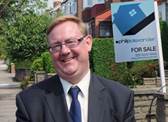 The costs of the scheme to agents will vary but we've only been able to find out the cost from the first one in the above list – Property Redress Scheme.
The fees shown on their website are:
Option 1 – Entry Model

£95.00 (plus VAT) per application (head office – main application) +

£95.00 (plus VAT) per extra branch

We will assist Agents to resolve complaints directly in the first instance. If this is unsuccessful we will then charge the following complaint fees to the Agent in order to formally resolve the complaint:

£60.00 (plus VAT) for an Agent who is a member of a body with client money protection insurance.

£90.00 (plus VAT) for all others

Option 2 – Enhanced Model

One annual fee for head office and each of the branches, with no complaints fees*

£199.00 (plus VAT) per application (head office – main application) +

£199.00 (plus VAT) per extra branch

No complaints fees*

*The Property Redress Scheme 'Enhanced' subscription is subject to a fair usage policy.
Sean says
We have looked at the industry and have spoken to a number of interested parties and have decided to do certain things a bit differently. First of all, we are offering two membership options to all agents and professionals to ensure that they can join a redress scheme that suits their needs. They can join on the 'Entry model' and then pay a fee for us to deal with their complaints, or they can join on our 'Enhanced model' which includes all complaints made against the Member. We have kept the fees for joining and dealing with complaints as low as possible to give accessibility to property agents and professionals who have not yet joined a redress scheme.
All the schemes will have their own complaints procedure allowing landlords or tenants to make a formal complaint against their agent. In respect of the complaints procedure for the Property Redress Scheme, Sean Hooker explained:
When it comes to a complaint we have considered the process and designed it to put the Member in back in control in the first instance. When we receive a complaint we will first check it to make sure it is valid. We will then pass it on to the Member and give them 10 working days to try to resolve it directly with the person complaining, working with them to provide guidance as they negotiate. If that is unsuccessful, we will then become formally involved and a case assessor will draft a resolution plan. This will involve collating all the evidence and discussing the matter with both the complainant and the Member. The case assessor will try to resolve the matter with the parties. If that proves unsuccessful the complaint will be passed to a Property Redress Scheme Ombudsman, such as myself, to make a binding decision on the complaint.
We have produced a detailed article about the procedures of who needs to join a redress scheme here.