The number of private landlords has reached a record high, according to figures from HMRC.
HM Revenue & Customs is well-placed to gauge the buy to let and shared markets as every landlord must declare their rental income on a self-assessment tax return each year.
According to the figures, the number of landlords has soared 27% since 2011-12, when there were 1.965 million.
Last year, the figure reached 2.495 million – an increase of 5% over the year before.
On average, each landlord owns 1.8 rental properties, making the total number of private homes rented out 4.49 million – with the number rising every year for the past five years.
The figures suggest more landlords are buying properties outright instead of applying for buy to let mortgages.
The Bank of England reports buy to let lending is down and now accounts for 12.7% of all mortgages – the lowest proportion since 2013.
HMRC's year by year analysis of the buy to let sector is revealed in these two tables:
Total number of UK private residential landlords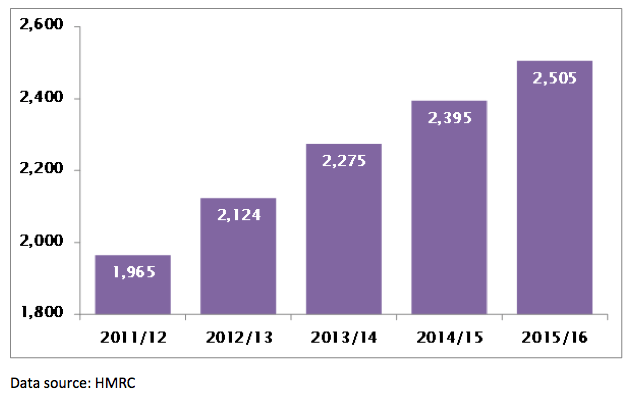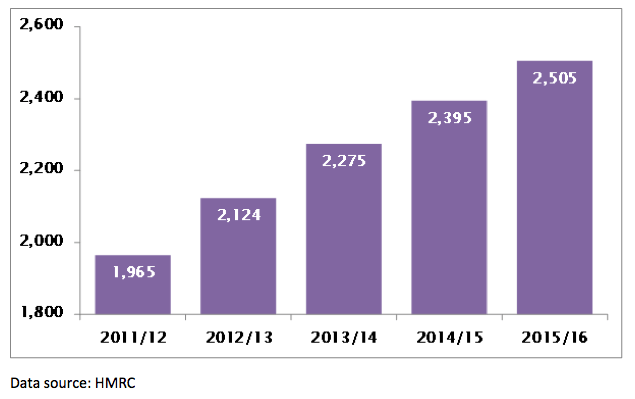 Average number of letting properties owned per landlord