You may or may not have noticed that there have been some changes to the website recently.
The changes aren't always especially visible but have actually been ongoing since lockdown begun with major changes to the backend.
Primarily we've been going through old articles and recategorising and removing as they were all getting a bit out of hand!
Let's go through some of the main changes.
Solicitor
We temporarily had to remove the free 10 minutes consultation with a solicitor for Guild subscribers as the previous one left the company and we couldn't then find where they'd gone.
Thanks to Irwin Mitchell solicitors, we now have a new solicitor on the website offering the same.
You can view the solicitor details and instructions for use here.
AI Chatbot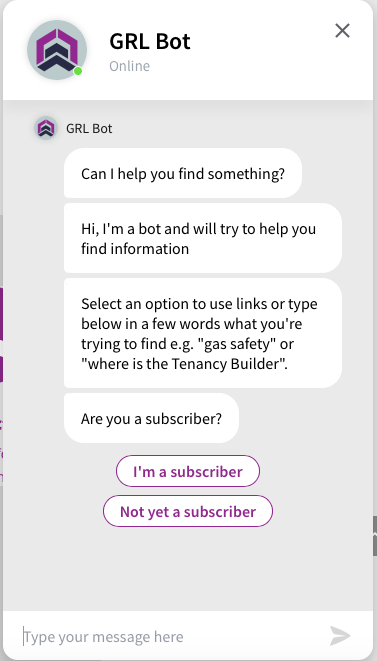 Although only a small visual change which you should see at the bottom right of any page, this is one of the biggest projects we've ever undertaken.
This is our third attempt at some form of bot to assist subscribers with finding things on the website. The first attempt was a a bit of a failure and we could tell from what people were typing in the bot that subscribers were getting frustrated. This was removed and a simple click only bot added for some very basic navigation.
However, those previous failures have allowed us to understand what a chatbot needs to do. Furthermore, artificial intelligence has moved on considerably in the last 3 years since our first attempt.
The new chatbot uses the same technology as you will find in Google Home, Amazon Alexa or Apple's Siri.
Before we go on, we should say now that you should be under no illusions: if you type a question in the bot right now, there is a very high chance it won't understand what you asked and give a message to try again or follow links. This is frustrating for the time-being but these failures allow us to teach the bot better. Over time and due to it's built in AI, it will continue to learn from customers behaviour.
We expect that it won't start to be genuinely useful until after a year of testing and learning!
That being said, we're already seeing some fairly amazing results.
For example, a few weeks ago somebody asked:
is it a legal requirement to have a electrical ( not talking about Gas )performance certificate for rental flats ?
Think about all the possible options in that single question. There's electrical, gas and energy performance certificates (from the performance certificate part).
For an old style search that would have been very difficult to comprehend and could have given answers for gas electrics or EPC.
However, the bot was able to understand the context and correctly provided a link to our electrical safety guidance page and didn't pick gas or EPC.
We think that's pretty amazing (sorry if you don't)!
Anyway, as we say, a little patience will be needed but over time, this could become a very useful means of finding answers to questions.
New England and Wales Landlord Guidance
The next big change we've only just completed is new guidance pages for England and Wales.
The primary content for these pages is taken from the landlord handbook used for accreditation and Rent Smart Wales training. Like before, each page is narrowed down to a topic such as gas safety, electrical safety, deposits etc.
Previously, the pages only displayed the handbook content and then to the side were links to more articles with more information.
Now, the new pages are essentially "hubs" for every topic covered by the handbook and more will be added over time.
When you go to a topic page, (we'll use controlling arrears as an example), the pages are now split into six sections (although not every page has all sections).
At the top is the main primary content which is a good overview of the topic. This content is loaded live on demand from a central source which we can much more easily keep updated. This central source also automatically updates accreditation and other training content at the same time.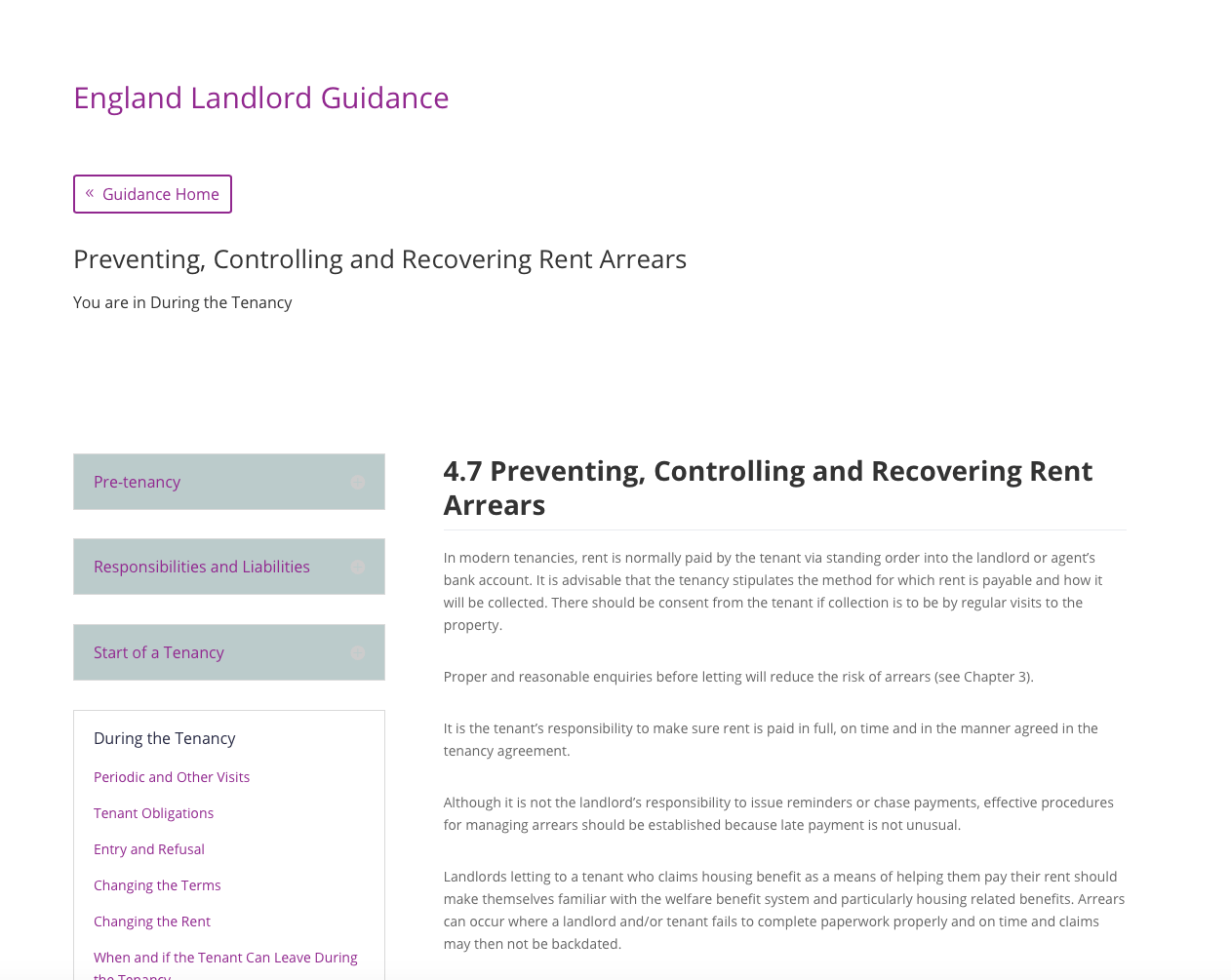 Next, are any services that might be associated with that topic. For example a page talking about possession would show our possession notice wizard.
Then, is the section "useful links". These are articles linked to the topic which we have marked as "primary". These are what we believe to be particularly important and worthy of reading to find out more information about the particular topic.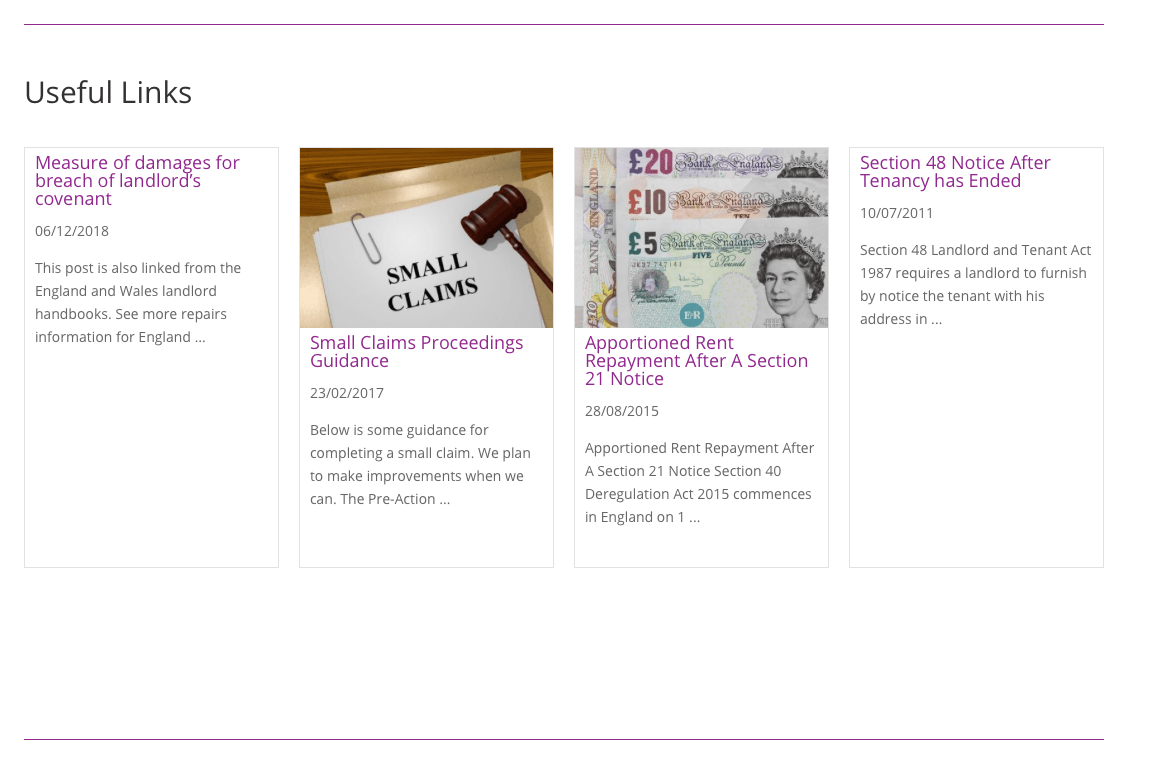 The next section is "more from the website". This contains all other articles which are not marked as primary which relate to that topic.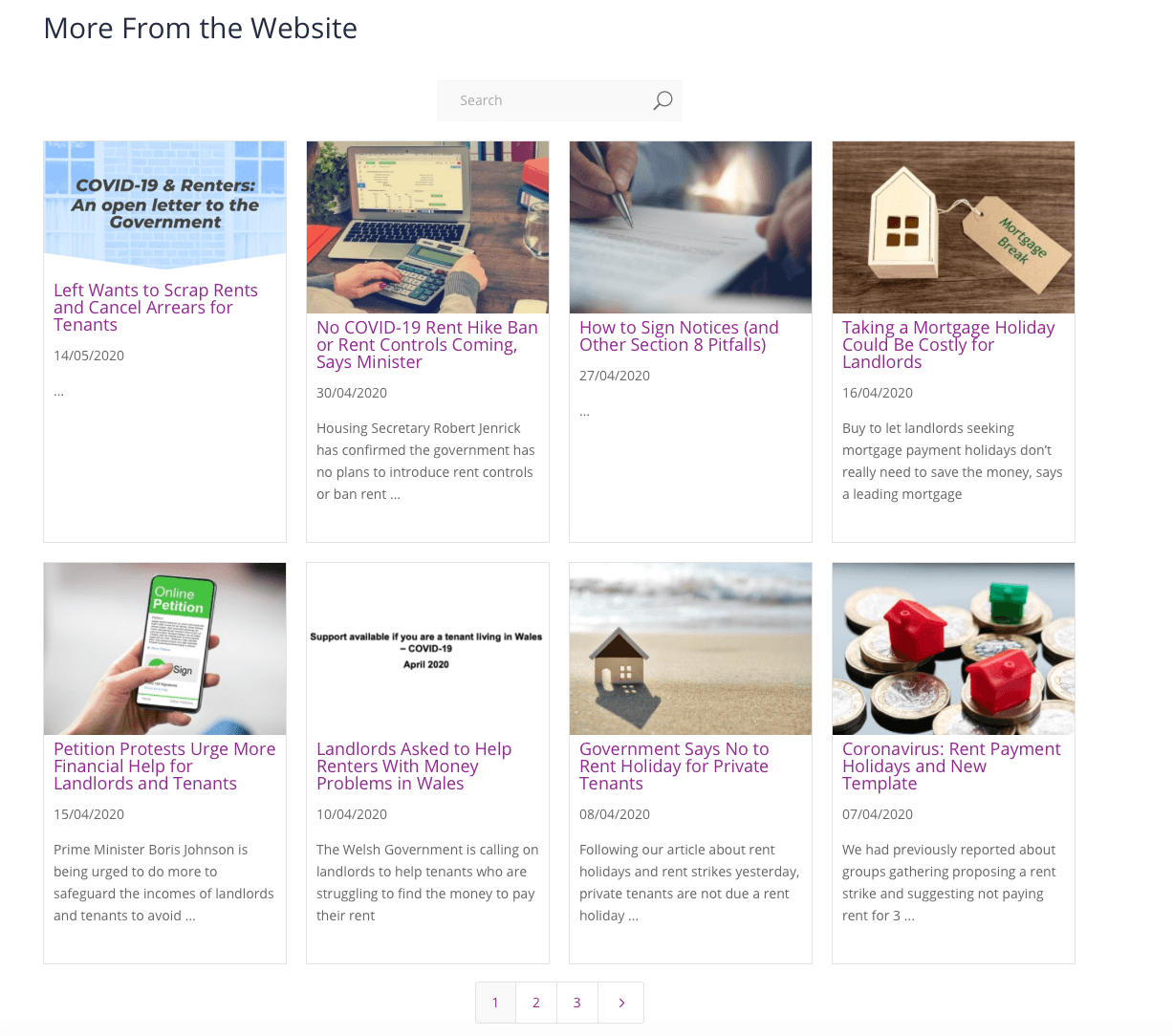 Next in line is the forms section. If there are any forms related to the topic page, they will be automatically added here for instant access.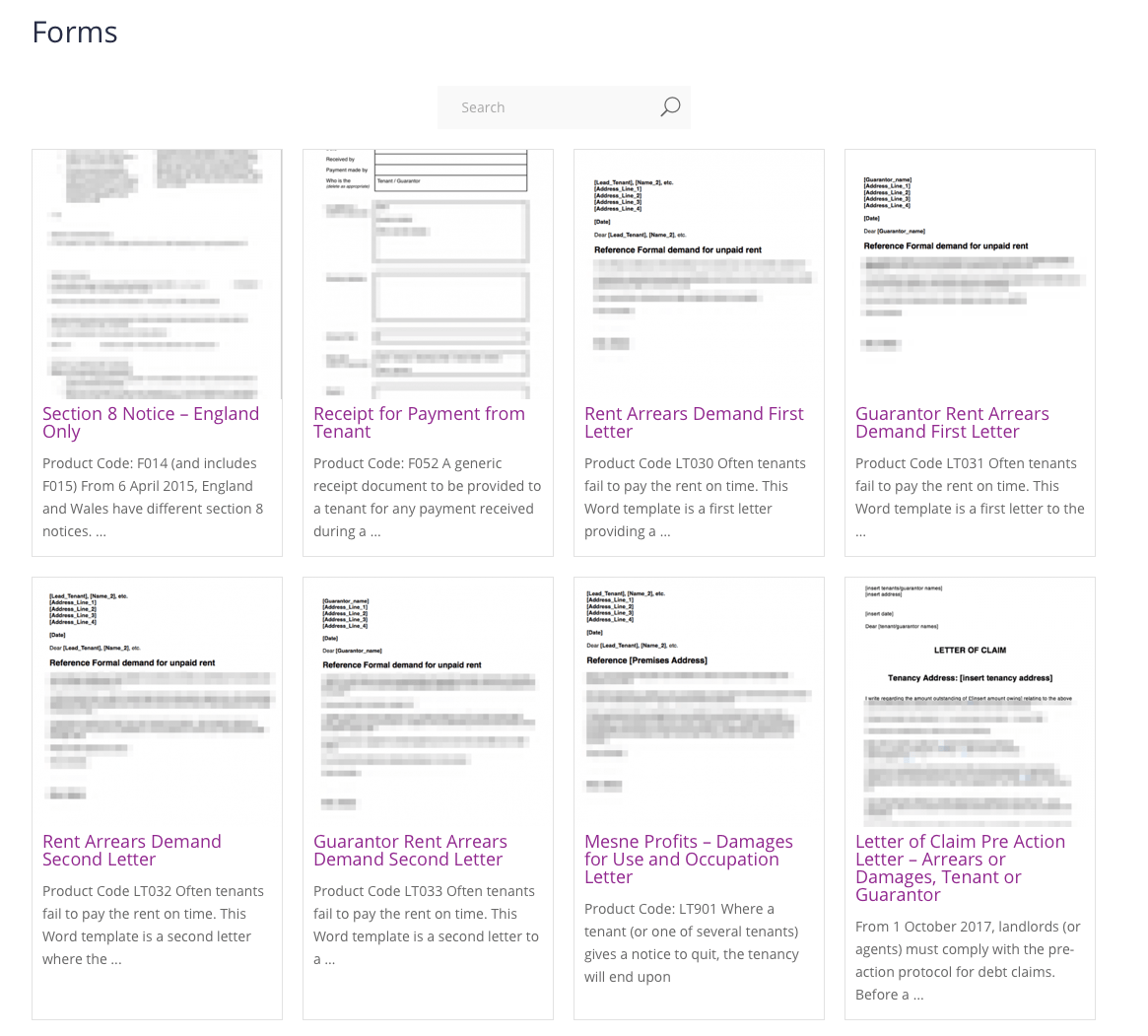 Finally, at the bottom are member questions about the particular topic along with an ask a question form where you can ask a question which we will reply to. The ask a question form should in most cases auto-fill the relevant categories to match the topic.
The questions might look old if you look at the dates and you'd be right! We've actually gone back to an old system as we have more control with displaying questions within each topic page.
This has been a massive undertaking to create a hub for every topic because every article has had to be re-categorised to match the topic pages and also ensure the country applied was correct.
The advantage now is that when we add new articles to the website, they are automatically added to the correct guidance topic pages.
All links have been updated in the menus around the website so you should now hopefully go to the new guidance pages. You can view them here:
Finally, the admin/tech support pages have been moved with better filtering and searching facilities. This page also has a form to ask a tech support/admin question.
Ask a question
As mentioned above, the ask a question part of the website now forms part of each topic "hub" page. You can ask a question for any topic by scrolling to the bottom of the page and ask your question using the form.
To get started asking a question or viewing previous, see here.
First select the country then topic you want to ask about (e.g. gas safety, deposits etc.) and then simply scroll to the bottom of that page for the form.
All previously asked questions can be viewed and searched here.
As you ask questions, you can view your own asked questions here.
These links are all over the ask part of the website so you don't need to remember them or come back to this page.
Any questions asked in the last couple of years in the old forum type system will be lost. However, we did go through them and import quite a large number of what we thought were useful for the longer term.
The old forum type system was quite a heavy piece of software on the server so by changing to the new system we expect at least a 10–20% increase in speed of the website.
Services and Discounts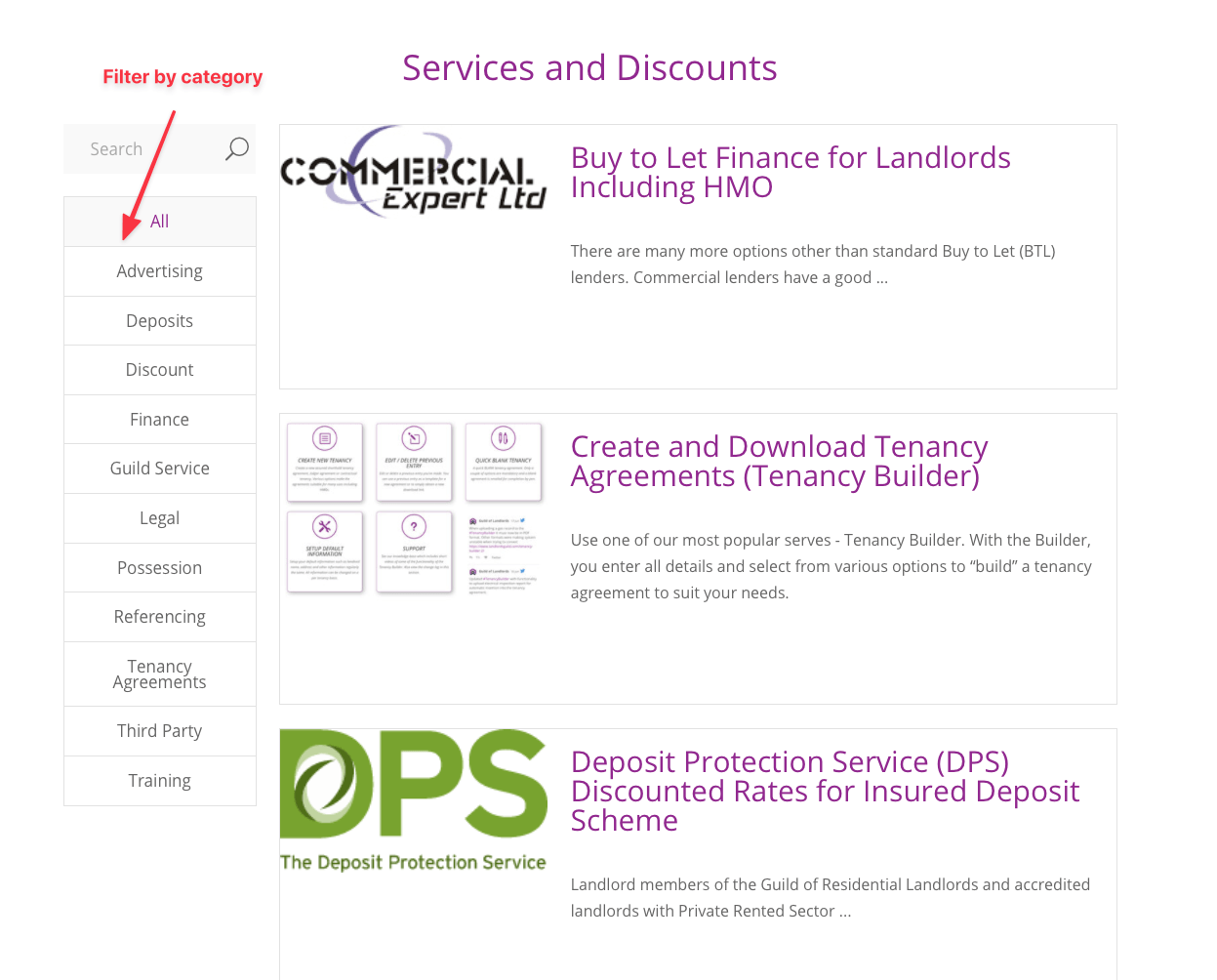 Our services and discounts were scattered all over the website and could be found in the old admin/tech support section but now have a dedicated page with a link directly on the main menu at the top of every page. You can quickly search or filter by one click categories.
As discussed previously, a service useful to a particular topic will also display on that topic page.
View the new services/discounts page here.
Forms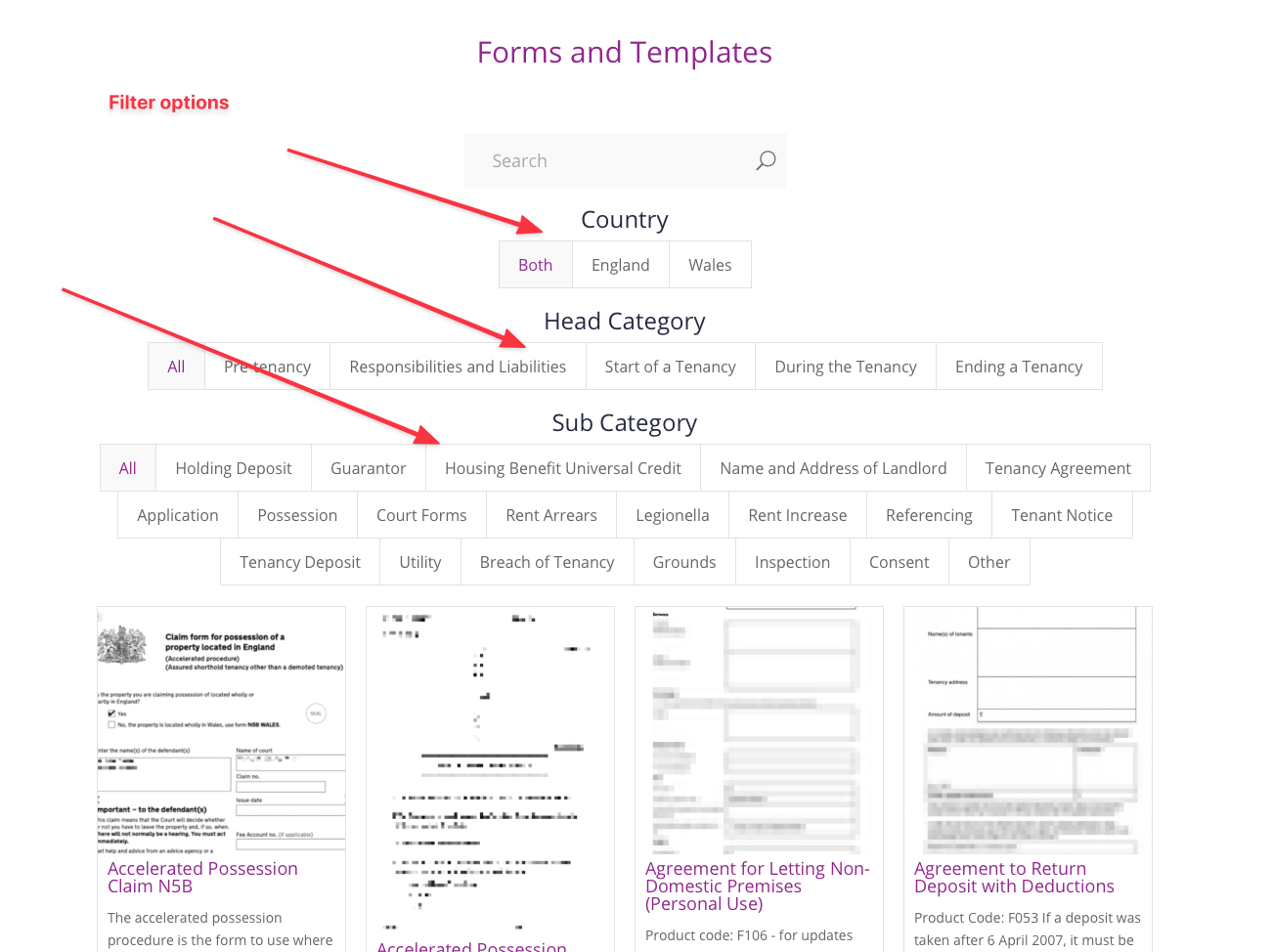 Forms had an okay system before but again to increase the speed of the website we were using unnecessary software on the server. Forms have now been moved to the same software used for all other articles and posts.
They have been totally recategorised by using multiple category options for speedy one or two click filtering. There is also a new search facility which will only search forms.
The forms themselves are the same as before, it's just page and categorisation which has changed.
As discussed earlier, all forms relevant to a particular topic are also displayed on that topic page.
Recent Articles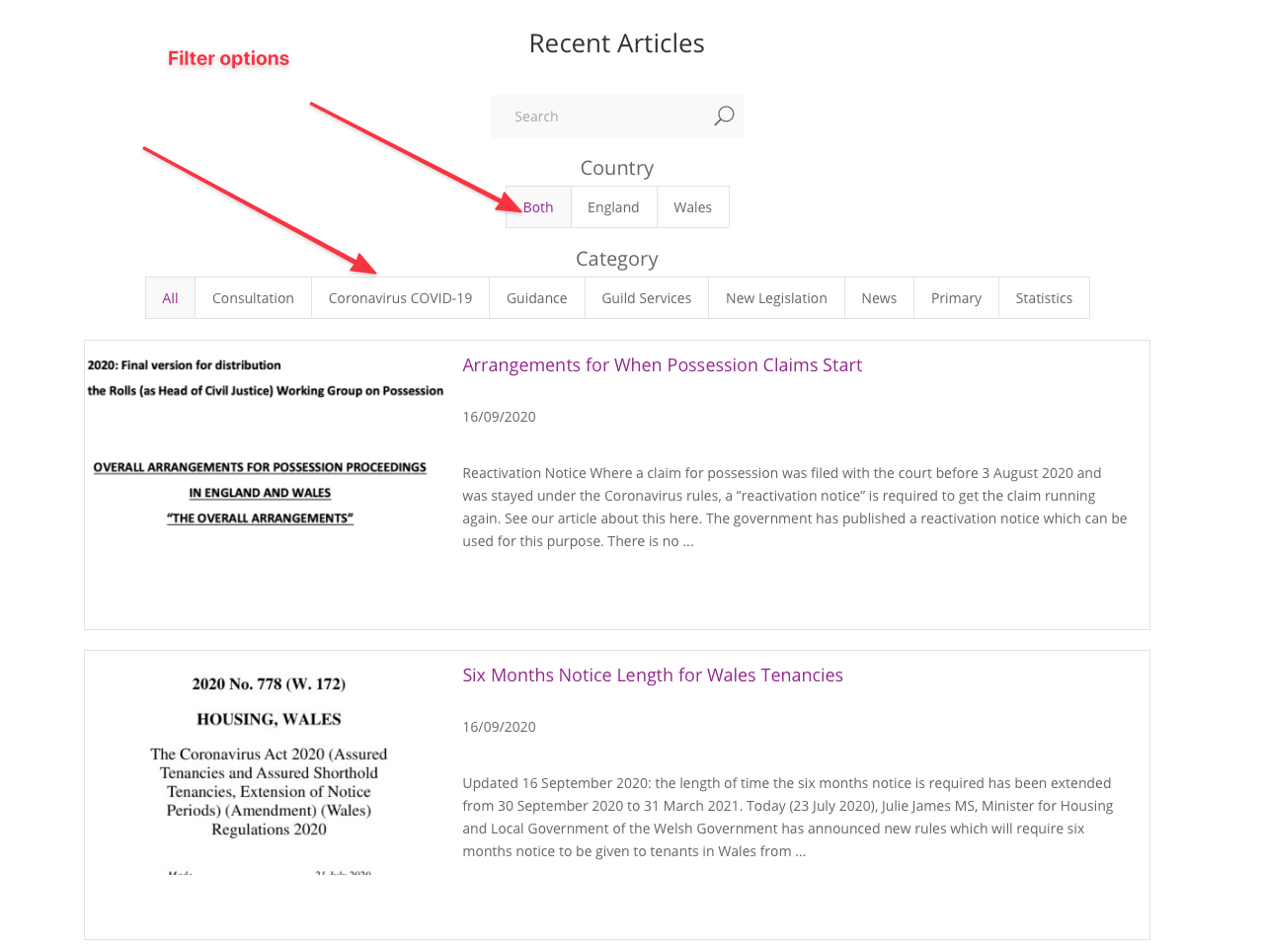 Browsing recent articles has been greatly improved. They can now be filtered by country and also via some basic categories such as news, new legislation and of course Coronavirus.
A new search facility has again been added.
Roadmap
So, what's next?
Improved Search
The first absolute priority is improved general site wide search. Due to all the moving around of articles and new categories, search has got a bit messed up. Also, because the content for the new main guidance pages are loaded on demand, the actual content isn't searchable by normal search engines.
We are therefore currently building a new bespoke search engine for the website.
There's a couple of weeks to go with this yet but when it's done it should make searching much easier with more accurate results.
I'm afraid for the next couple of weeks you might see some strange results for which we apologise!
Built in Remote Signing Tenancy Builder
Once search has been completed, we will be making a very exciting addition to the Tenancy Builder.
Currently, our agreements are compatible with signable but we're going to build remote signing right into the builder. With literally a couple of clicks, you will be able to send a produced PDF agreement straight to guarantors, tenants and yourselves for remote signing. All totally secure and legal.
It will actually work very similar to signable, docusign and all the many other apps available but as say will be built right in.
We're really excited about this new feature and can't wait to get it into subscriber's hands.
For now we're saying it should be done this year but hopefully it shouldn't be too far away.
Broken Links
To make these changes, we've deleted many old or no longer relevant articles. In addition many articles will have a slightly new link depending on its category.
Although we've really tried to ensure all links remain active, it's highly likely as you browse the website you will get broken links with a "404 error" page.
We apologise in advance for this. It will be really helpful if you could please report these broken links to us. For now, you can do this many ways but the easiest is probably via the chatbot (choose "leave a message" from contact us) or using the form on the contact us page.
We are currently developing a system within the bot which will hopefully make reporting a broken link a simple couple of clicks.
Conclusion
We really hope you enjoy the new facilities on the website which have been entirely designed for quicker filtering, searching and finding what you need easier.
Please do let us know if you see anything wrong or have ideas for further improvements.